Do You Need Help with Flood Damage in Los Angeles?
3/4/2021 (Permalink)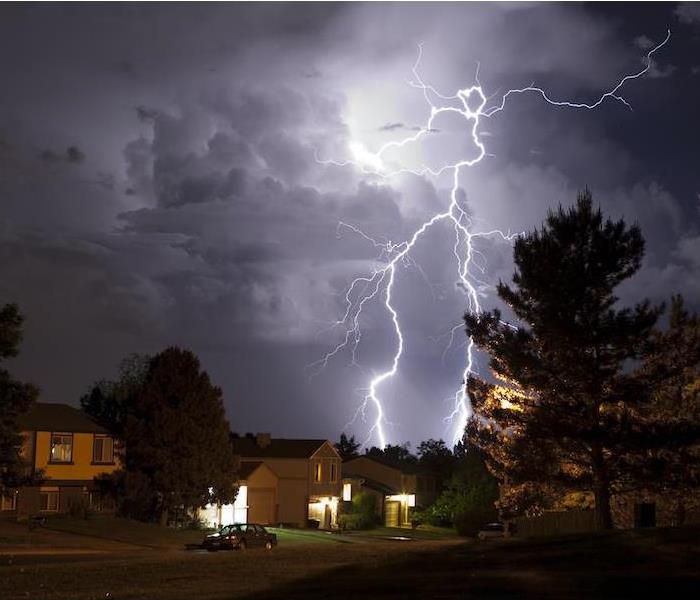 Don't let flood water take over your Los Angeles home, Call our certified storm damage technicians for assistance.
SERVPRO Helps The Local Community With Flood Damage Repairs


Los Angeles is a large, iconic, and bustling city of nearly four million people. Los Angeles is known for its arts and culture, including, of course, Hollywood and the rich history of the silver screen. Los Angeles has an unusually high number of museums per capita, a thriving sports culture, and a wealth of theater and arts programs.
With so much to see and do, Los Angeles is the perfect vacation spot. If you are stuck where to begin exploring the city, you might like to start with a trip to Venice Beach.
Enjoy The Fresh Air and Laid Back Vibes by the Beach
Venice is a popular area of Los Angeles that used to be a town in its own right. The Hollywood connections are strong here, too – the area partly influenced the design in Baz Luhrmann's Romeo + Juliet movie.


Venice has a long history. Abbot Kinney founded the town in 1906 as a seaside resort. Kinney was a conservationist and developer, and his Venice development garnered a lot of attention. The series of canals, based on Venice, Italy, drew plenty of visitors. Kinney even brought in gondolas and gondoliers from Italy for an authentic experience. Although these days they are simply known as "the canals," the waterways once had dramatic names such as Venus, Aldebaran, Cabrillo, Comet, and Lion. The addition of ornate businesses, an amusement pier, and an ocean aquarium made Venice so famous that it became known as "The Coney Island of the Pacific."


Today, Venice is an artsy and bohemian area, where you can watch street performers, enjoy street food, or have your fortune told as you wander its boulevards. Some must-see Venice stops include:


Venice Public Art Walls have been around since 1961. Over the years, many famous graffiti artists have made use of the walls. The council restored the walls in 2000, and they provide a place for budding artists to practice and for experienced artists to paint legally.
Muscle Beach Gym is an outdoor gym once frequented by Arnold Schwarzenegger. The gym holds regular events and displays, or if you want to get fit, you can purchase a day pass for just $10.
The Venice Canals provide a lovely tranquil walk beside calming waters, with quaint pedestrian bridges and beautiful waterside homes. Go at the right time of year, and you might even spot some ducklings.
Small World Books is a must for any book lover. This oasis of literary calm has an impressive range of independent and hard-to-find books, plus a selection dedicated to local authors.


SERVPRO Helps With Repairs After Flood Damage


Some areas of Los Angeles are unfortunately prone to floods. In 1938, a flash flood claimed 115 lives and destroyed thousands of homes and businesses and caused $78 million of damage.


If you are dealing with a flood's aftermath, you do not want to liaise with lots of different contractors. That is why it is best to call SERVPRO. We can oversee repairs such as:
Fixing holes in the roof.
Replacing flood-damaged wallpaper and carpets.
Removing damaged drywall or insulation.
Rebuilding structural elements.


If our team does not have the specific expertise required, we will bring in contractors. Contractors are held to the same high standards as our permanent staff, so you know your home is in good hands.


For reliable water damage repair, call SERVPRO of Highland Park at (323) 255-1001.